Friday, November 26, 2021 / by Anthony Thornton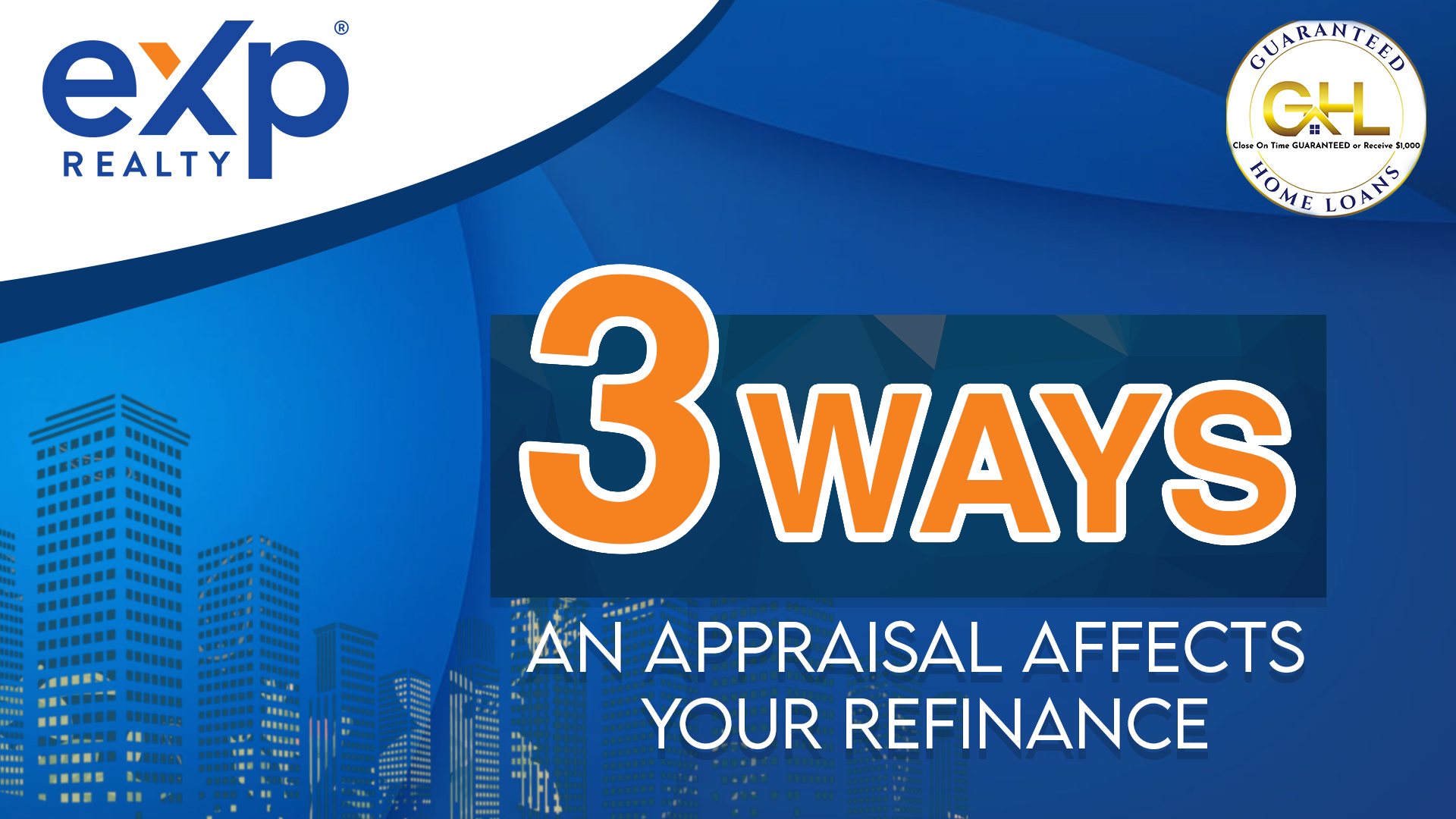 Thinking about refinancing your mortgage? Interest rates continue to be at an all-time low, and if you're looking for some extra funds or are interested in changing the term of your loan, it may be time to consider this option with your independent mortgage broker.

One of the very first things you'll have to do in order to refinance your home is get an appraisal. In simple terms, an appraisal, completed by an authorized appraiser, determines the estimated market value of a home. So how can this affect your refinance? The appraisal has the ability to shake up your refinance in both a positive and a negative way. Let's take a look at how exactly an appraisal impacts your potential refinance:
1. Property Valuation
This is the big one. Essentially, appraisals determine the value of your home and protect banks from lending out more money than what a home is worth. They also protect you, the borrower, from overpaying for a home.
It's important to note, if the property valuation comes back low, you may not be able to refinance at all. Home appraisals can come in low for a variety of reasons. For example, other home values have been declining in your neighborhood or the home renovations are outdated.
Before scheduling an appraisal, it's a good idea to make sure your home is in tip-top shape. Clean up your landscaping, make those outstanding updates to your kitchen or bathroom and take some time to ensure everything (smoke detectors, appliances, windows, etc.) are working properly.
2. Interest Rates
If you're looking to refinance, your goal will likely be to secure a lower interest rate or new loan terms. Interest rates are highly impacted by the value of your home, in addition to other factors such as credit scores and debt to income ratios.
For example, if your appraisal comes back and shows that your home value went up, you may qualify for a better interest rate. However, if your appraisal comes back and shows the value of your home went down, you may not get the interest rate you were hoping for. Your independent mortgage broker will be able to guide you through finding a solution that's best for your financial situation.
3. Closing Turn Times
Your loan cannot be closed until an appraisal is complete. If for some reason your appraisal gets cancelled or delayed, your loan might not close within the timeframe you were expecting. With that in mind, it's important to be flexible. You never know when something such as a pandemic, storm, or family emergency will happen, so it's best to be prepared for potential delays.
If you're ready to refinance your home loan, it's crucial to connect with your independent mortgage broker to get started. They are ready to walk you through the whole process, including the appraisal, and ensure your refinance goes smoothly.

We Donate from Each Real Estate and Mortgage Closing to Children's Healthcare of Atlanta!!! If Anyone is Looking to Buy/Sell/Invest in Real Estate? Call or Text Me and Let's Discuss your Next Move! 678-314-7764
To know more about this blog click the link below: