Monday, May 15, 2023 / by Anthony Thornton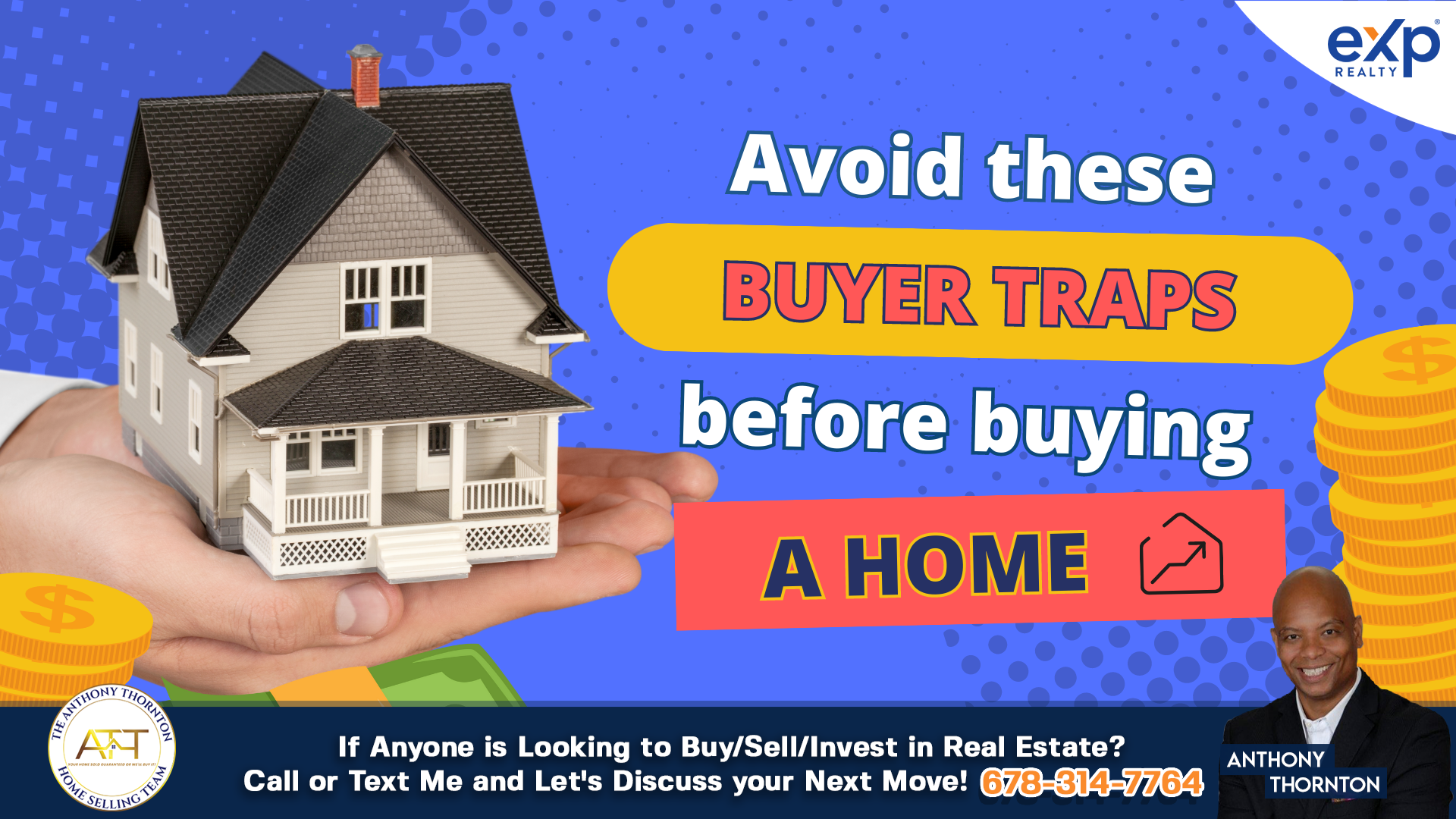 Purchasing a home is a considerable financial commitment in any case. For many homebuyers, though, the process is considerably more costly than it needs to be. Thousands of homebuyers make common and costly mistakes every year, resulting in them losing their dream home to another buyer, paying too much for the home they want, or, worse, purchasing the wrong home for their needs.
You may avoid these frequent pitfalls by taking a systematic approach to the home-buying process, which will allow you to not only identify and buy the ideal house for you, but also save money in the process.
Here are the Most Typical Buyer Traps you need to be aware of:
1. Blind Bidding When bidding on a house, how much should you offer? Is the seller's asking price too excessive, or is it a terrific bargain? Making an offer without first researching the market to see what comparable houses are selling for is akin to bidding blind. You might easily bid too much or fail to make a competitive offer on an exceptional value if you don't have this knowledge of market worth.
2. Undisclosed Title By conducting a title search early in the negotiation, you may ensure that you will own your new house free and clear. When you're nearing the end of a transaction, the last thing you want to find out is if there are encumbrances on the property, such as tax liens, unknown owners, easements, leases, or the like.
3. Incomplete Survey Request an updated property survey that clearly outlines your borders as part of your offer to purchase. If the survey is out of date, you may discover that structural changes have occurred (e.g., house expansions, a new swimming pool, a neighbor's new fence extending a boundary line, etc.). Make sure you're clear on these points.

4. Missed Contracts If a seller violates the text of the contract by failing to address some repair issues or modifying the spirit of the deal in some way, the final closure and settlement may be delayed. Agree on a financial amount for an escrow fund ahead of time to cover items that the seller fails to complete. Make a list of agreed-upon issues, go over them one by one, and tick them off one by one.

5. Hidden Costs
Make sure you plan ahead of time to identify and uncover all costs, big and little. When a transaction concludes, fees for this and that may appe

ar after the sub-total fees, such as loan disbursement charges, underwriting fees, and so on. Have your lender project total charges for you in writing so you can be aware of them ahead of time.


We Donate from Each Real Estate and Mortgage Closing to Children's Healthcare of Atlanta!!! If Anyone is Looking to Buy/Sell/Invest in Real Estate? Call or Text Me and Let's Discuss your Next Move! 678-314-7764
To know more about this blog click the link below: