Wednesday, November 16, 2022 / by Anthony Thornton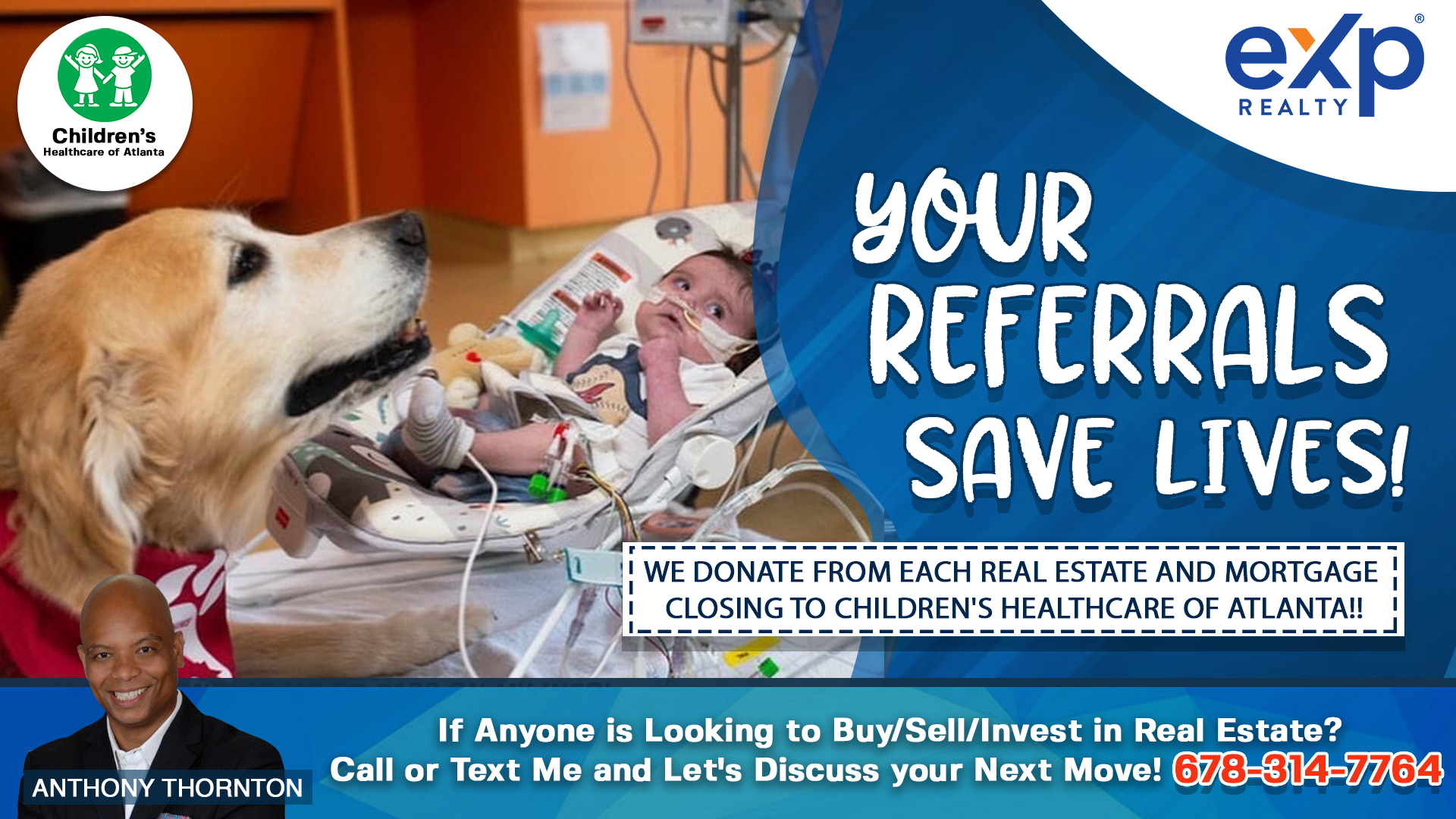 Even the best superheroes need their sidekicks. For Macey, our facility dog Uno is happy to be her sidekick while she recovers from surgery.
Macey came to Children's for care following a hypoplastic left heart syndrome diagnosis at birth. After multiple surgeries to help stabilize her heart, she received a heart transplant. Today, she is on the road to recovery with her favorite sidekick.

Children's Healthcare of Atlanta work together to provide the best possible care to the kids we serve. We also take care of each other. Children's offers a variety of resources and programs to support employees professionally and personally, which is one of the many reasons we have been recognized as a Fortune 100 Best Place to Work, a Best Place for Working Mothers, and as a top employer for diversity and millennials.
We Donate from Each Real Estate and Mortgage Closing to Children's Healthcare of Atlanta!!! If Anyone is Looking to Buy/Sell/Invest in Real Estate? Call or Text Me and Let's Discuss your Next Move! 678-314-7764