Wednesday, January 19, 2022 / by Anthony Thornton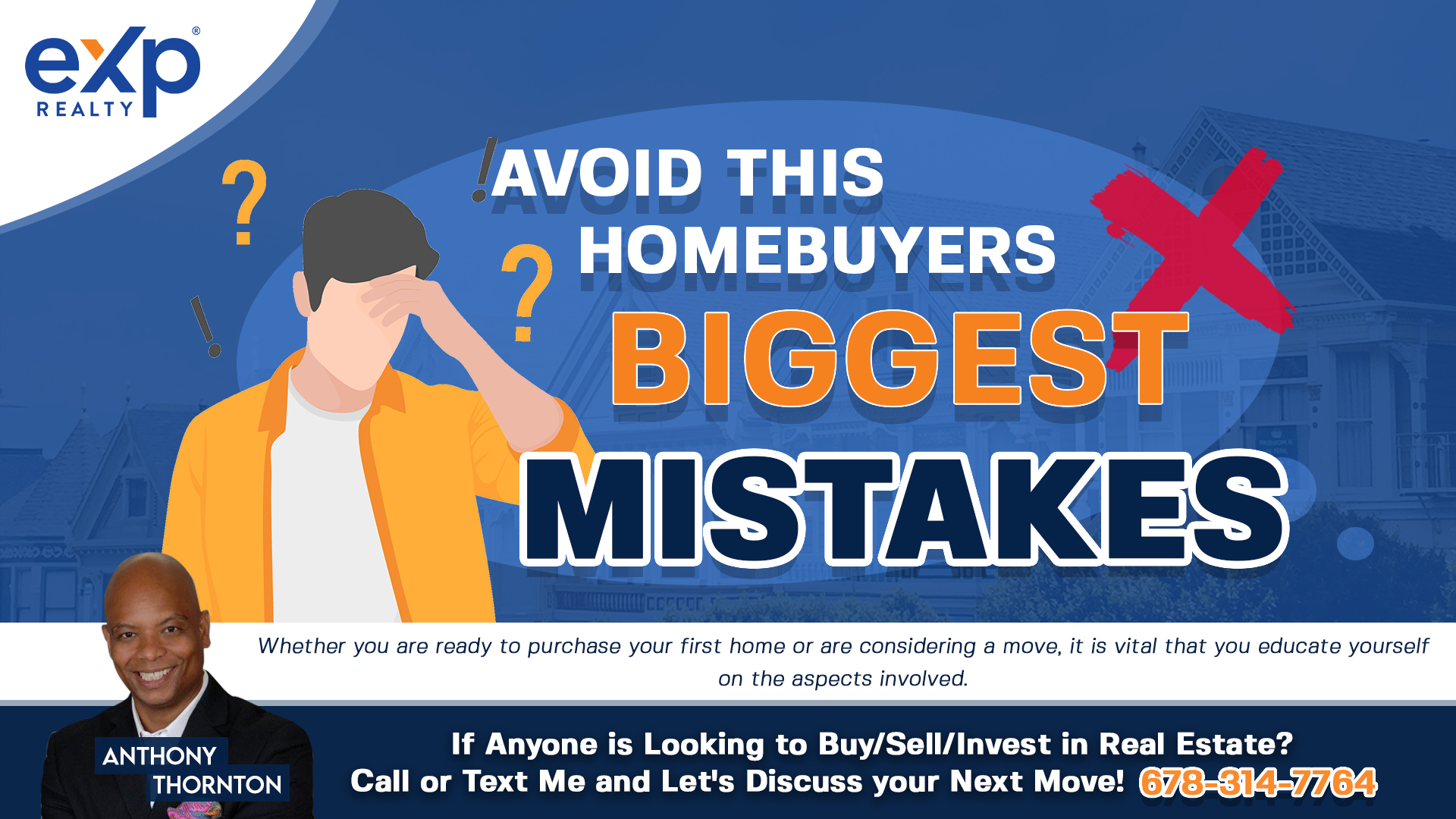 Obtain the Correct Information
Whether you are going to purchase your first home or are about to relocate, it is vital that you educate yourself on the aspects involved. According to industry research, most homebuyers make frequent blunders while shopping for a mortgage, and these mistakes can have a big impact on the result of this crucial negotiation. These difficulties, if handled effectively, may result in a mortgage that costs you less over a shorter period of time.
What You Should Know Before
Obtaining a Mortgage
Consider these considerations before you commit your hard-earned money to monthly mortgage payments. When these key factors are taken into account, your payments might work considerably harder for you.
#1 PRE-APPROVAL
Before you start looking for a house, you should get pre-approved for a mortgage.
Pre-approval is simple to obtain and can provide you with complete peace of mind when looking for a house. Your local lending institution can supply you with a written pre-approval at no cost and no obligation, and it can be done over the phone in a matter of minutes. A formal pre-approval is equivalent to money in the bank and is more than just a verbal okay from your lending institution. It comprises completing a credit application and receiving a certificate that guarantees you a mortgage up to a certain amount when you find the home you want.
#2 - SET A BUDGET
Determine the monthly monetary amount to which you are willing to commit.
Find out what level of mortgage pre-approval you qualify for and what monthly dollar amount you feel comfortable committing to when you discuss mortgage pre-approval with your lending institution. Your situation may result in a pre-approval amount that is more (or lower) than the monthly payment you wish to make. You won't waste time looking at homes that are out of your price range if you work with your lending institution to figure out what this monthly payment is and what worth of home it corresponds to at today's rates.
#3 - YOUR OBJECTIVES
To decide the type of mortgage that will best meet your needs, you should consider your long-term goals and predicted scenario.
Before you commit to a particular form of mortgage, you should ask yourself a few questions: How long do you expect to own this home? What is the rate of change in interest rates and how fast are they changing? Is it likely that your salary may fluctuate (up or down) in the near future, affecting how much you can afford to pay toward your mortgage? The answers to these and other questions will assist you in determining the best mortgage for your needs.
#4 - RESEARCH
Make that you are aware of your prepayment privileges and payment frequency options.
More frequent payments (weekly or biweekly, for example) can shave years off your mortgage term. Simply scheduling your payments to come out more regularly will reduce the amount of interest you will be paying over the term significantly. Similarly, allowed prepayment of a particular proportion of your mortgage or an increase in your monthly payment amount will have a significant impact on the number of years you will have to pay and might significantly reduce your payment term. These two payment alternatives can help you save thousands of dollars in interest and years on your mortgage. However, not all of them are.
#5 - CHOICES
Inquire about your mortgage's portability and/or assumability.
If you have a portable mortgage, you can take it with you when you buy your next house and avoid incurring any discharge penalties. This implies that unless you're moving up to a considerably more costly home, you won't have to go through the entire mortgage procedure again. An assumable mortgage is one that your home's buyer can take over when you move on to your next home. This can be a very potent negotiation tool, since it makes it much easier and more desirable for a buyer to purchase your house, while also avoiding any discharge penalties.
Dealing with a Mortgage Expert is something you should really consider.
Dealing with a mortgage specialist is a good idea. Using their services can make a big difference in the cost and efficiency of your mortgage. They can, for example, speed up the procedure and eliminate costly delays. In most cases, there is no cost or obligation for you to ask.


We Donate from Each Real Estate and Mortgage Closing to Children's Healthcare of Atlanta!!! If Anyone is Looking to Buy/Sell/Invest in Real Estate? Call or Text Me and Let's Discuss your Next Move! 678-314-7764
To know more about this blog click the link below: