Friday, August 18, 2023 / by Anthony Thornton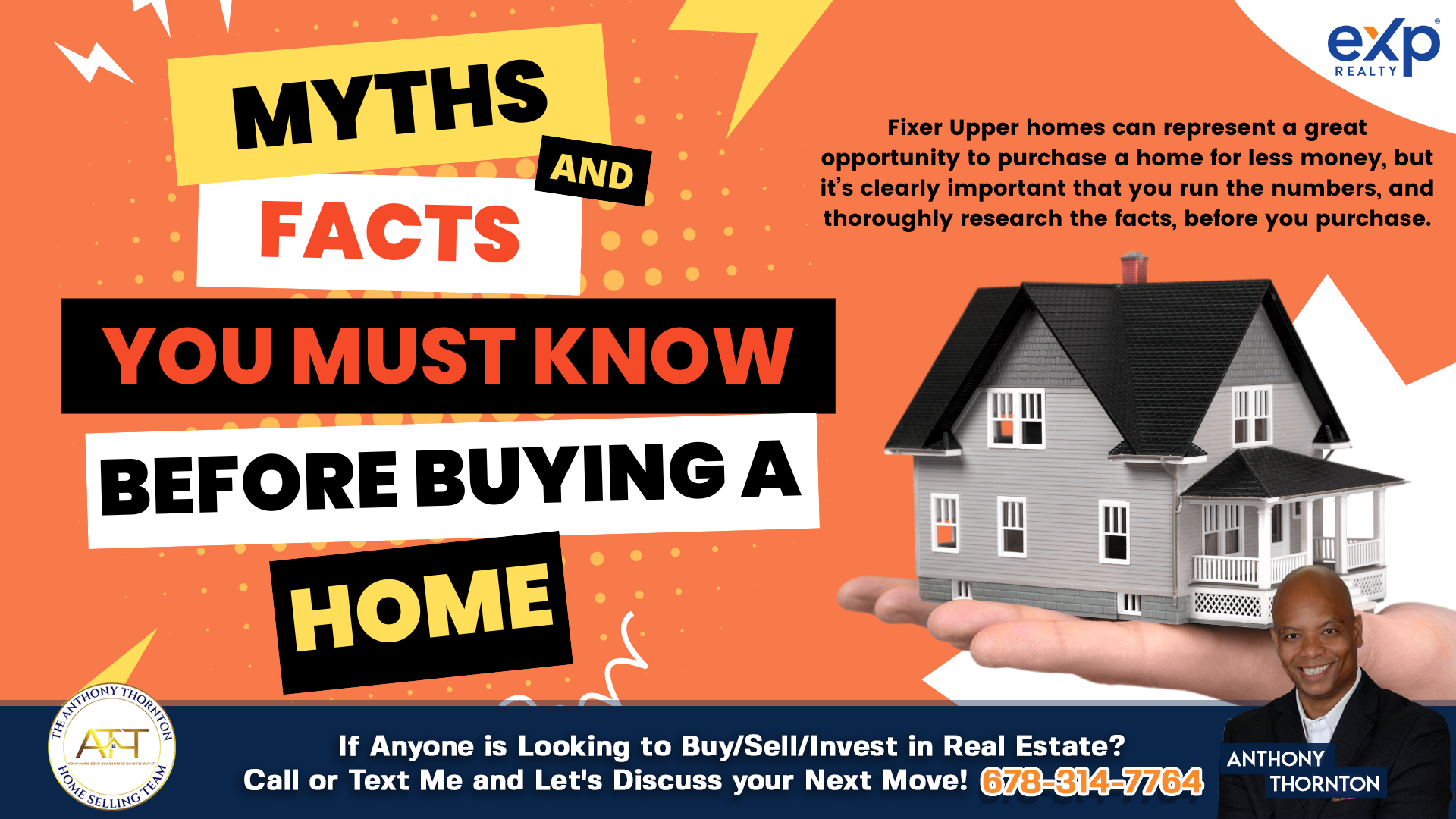 Demystifying Home Buying: Myths vs. Facts!

Thinking about taking the exciting plunge into homeownership? Let's clear the air and set the record straight with some essential myths and facts you must know before making that big move:

Myth: You need a perfect credit score to buy a home.
Fact: While a good credit score is important, there are mortgage options available for various credit profiles. Let's explore the possibilities together!

Myth: A 20% down payment is non-negotiable.
Fact: While a larger down payment can have advantages, there are programs that allow for lower down payments. Let's discuss what suits your financial goals.

Myth: Homebuying is too complicated; you're better off renting.
Fact: With the right guidance, homebuying can be a smooth process. I'm here to navigate the complexities and make it an enjoyable journey for you.

Myth: You don't need a real estate agent – you can do it all online.
Fact: A skilled real estate agent brings expertise, negotiation power, and market insights that algorithms can't replicate. Let's work together for your best interests.

Myth: The listing price is set in stone.
Fact:
There's often room for negotiation. I'll use my experience to help you secure a favorable deal.
Don't let myths hold you back from achieving your homeownership dreams! Let's have a chat, bust those myths, and turn your real estate dreams into reality.
678-314-7764
Contact me today to uncover more truths about home buying and start your journey with confidence. Your dream home awaits!
We Donate from Each Real Estate and Mortgage Closing to Children's Healthcare of Atlanta!!! If Anyone is Looking to Buy/Sell/Invest in Real Estate? Call or Text Me and Let's Discuss your Next Move! 678-314-7764
To know more about this blog click the link below: