Wednesday, May 25, 2022 / by Anthony Thornton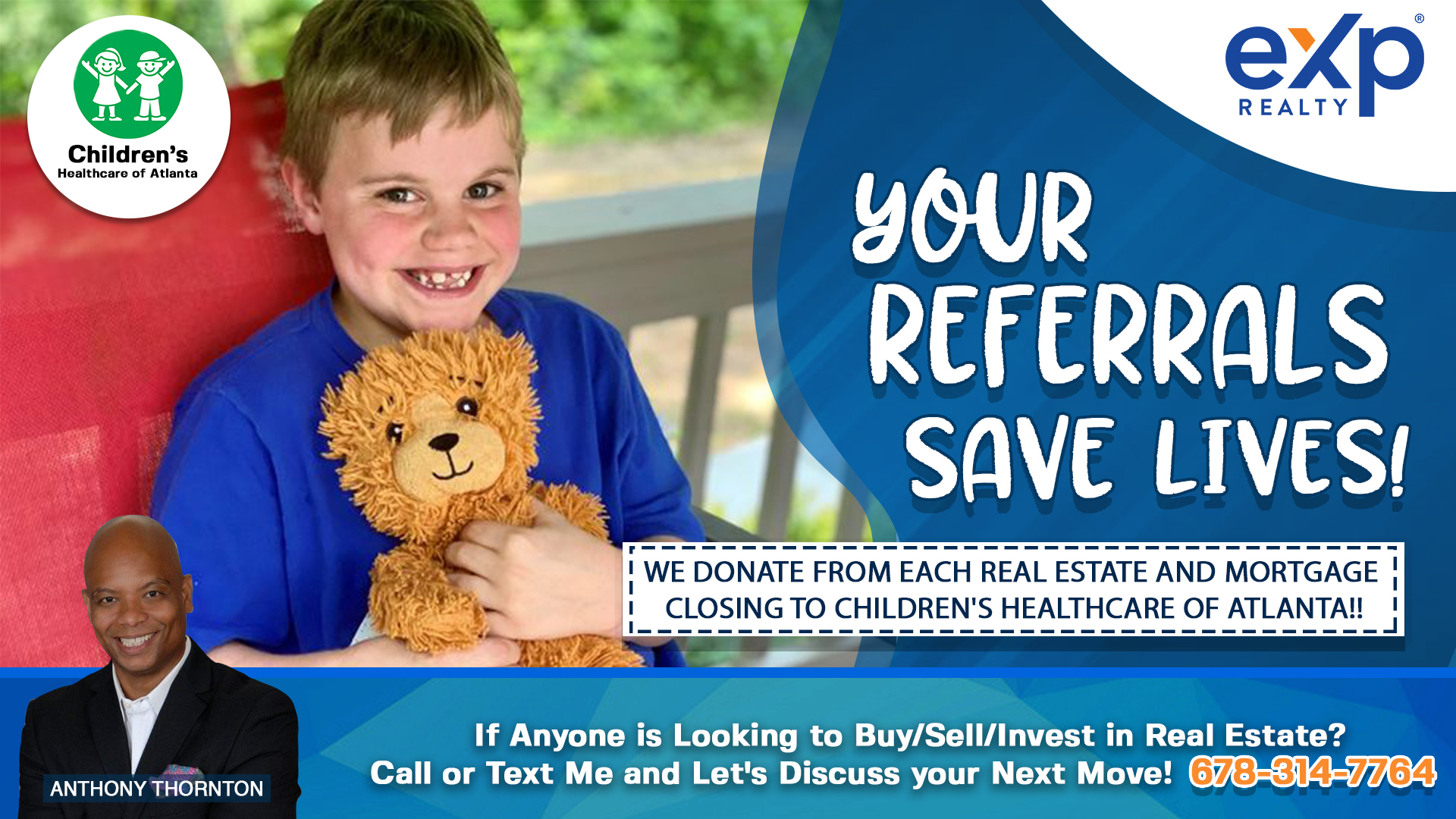 Nash and Teddy do everything together, including doctor visits. The duo met six years ago when Nash was diagnosed with Dent disease type 2, a rare genetic renal tubular disease. When Nash arrived at Children's, his care team comforted him with a teddy bear—which Nash quickly named "Teddy." Since that day, Teddy has been there for Nash for every doctor visit, procedure and birthday celebration.


Children's Healthcare of Atlanta work together to provide the best possible care to the kids we serve. We also take care of each other. Children's offers a variety of resources and programs to support employees professionally and personally, which is one of the many reasons we have been recognized as a Fortune 100 Best Place to Work, a Best Place for Working Mothers, and as a top employer for diversity and millennials.


We Donate from Each Real Estate and Mortgage Closing to Children's Healthcare of Atlanta!!! If Anyone is Looking to Buy/Sell/Invest in Real Estate? Call or Text Me and Let's Discuss your Next Move! 678-314-7764