Monday, May 8, 2023 / by Anthony Thornton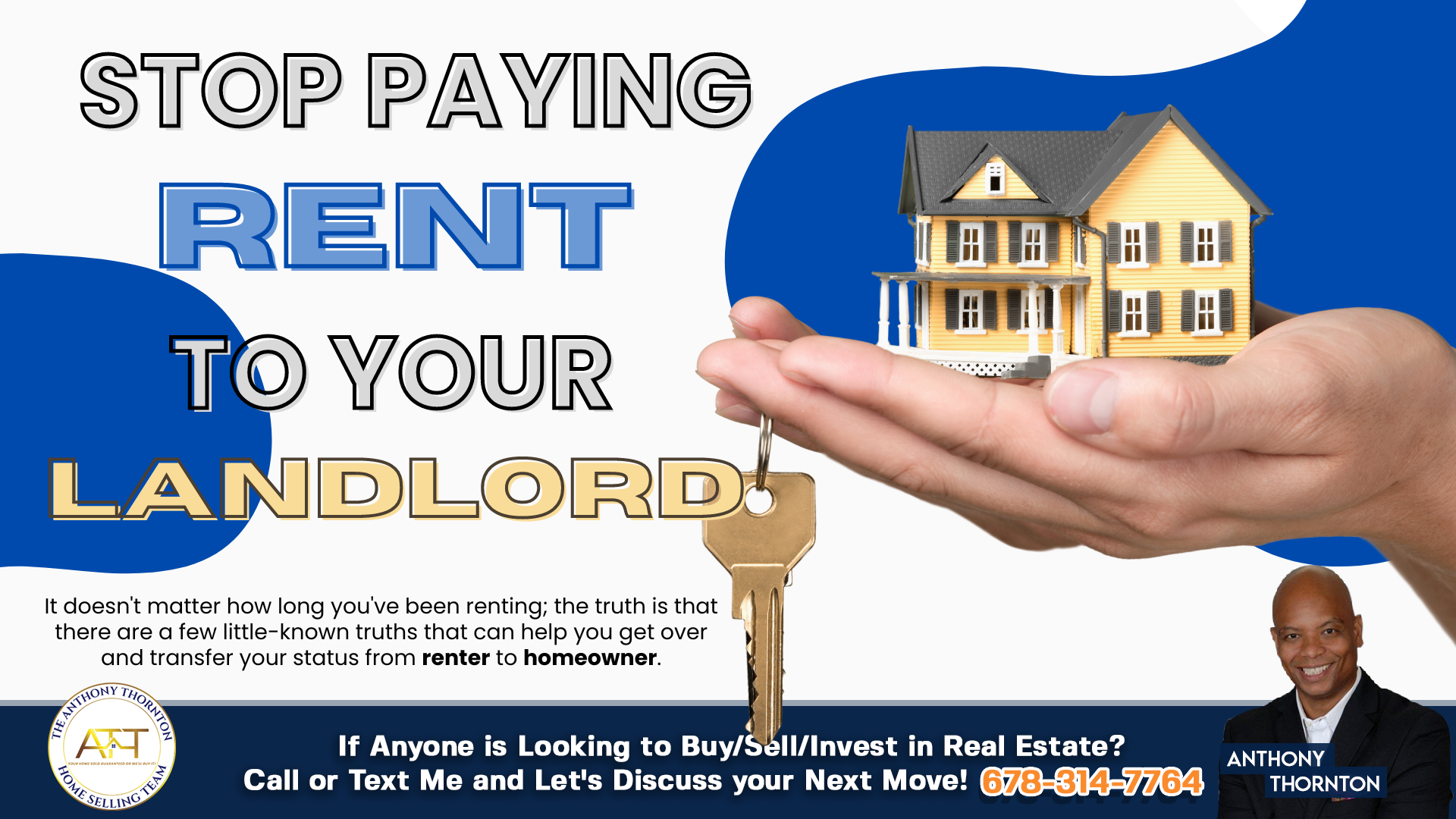 The problem that most renters face isn't your ability to meet a monthly payment. Goodness knows that you must meet this monthly obligation every 30 days already. The problem is accumulating enough capital to make a down payment on something more permanent.But saving for this lump sum doesn't have to be as difficult as you might think.

You can buy a home with much less down than you think
There are some local or federal government programs (such as 1st time buyer programs) to help people get into the housing market. You can qualify as a first time buyer even if your spouse has owned a home before as long as your name was not registered. Ensure your real estate agent is informed and knowledgeable in this important area and can offer†programs to help you with your options.

You may be able to get your lender to help you with your down payment and closing costs
Even if you do not have enough cash for a down payment, if you are debt free, and own an asset free and clear (such as a car for example), your lending institution may be able to lend you the down payment†for your home by securing it against this asset.

You may be able to find a seller to help you buy and finance your home
Some sellers may be willing to hold a second mortgage for you as a seller take-back. In this case, the seller becomes your lending institution. Instead of paying this seller†a lump sum full amount for his or her home, you would pay monthly mortgage installments.

We Donate from Each Real Estate and Mortgage Closing to Children's Healthcare of Atlanta!!! If Anyone is Looking to Buy/Sell/Invest in Real Estate? Call or Text Me and Let's Discuss your Next Move! 678-314-7764
To know more about this blog click the link below: