Thursday, February 10, 2022 / by Anthony Thornton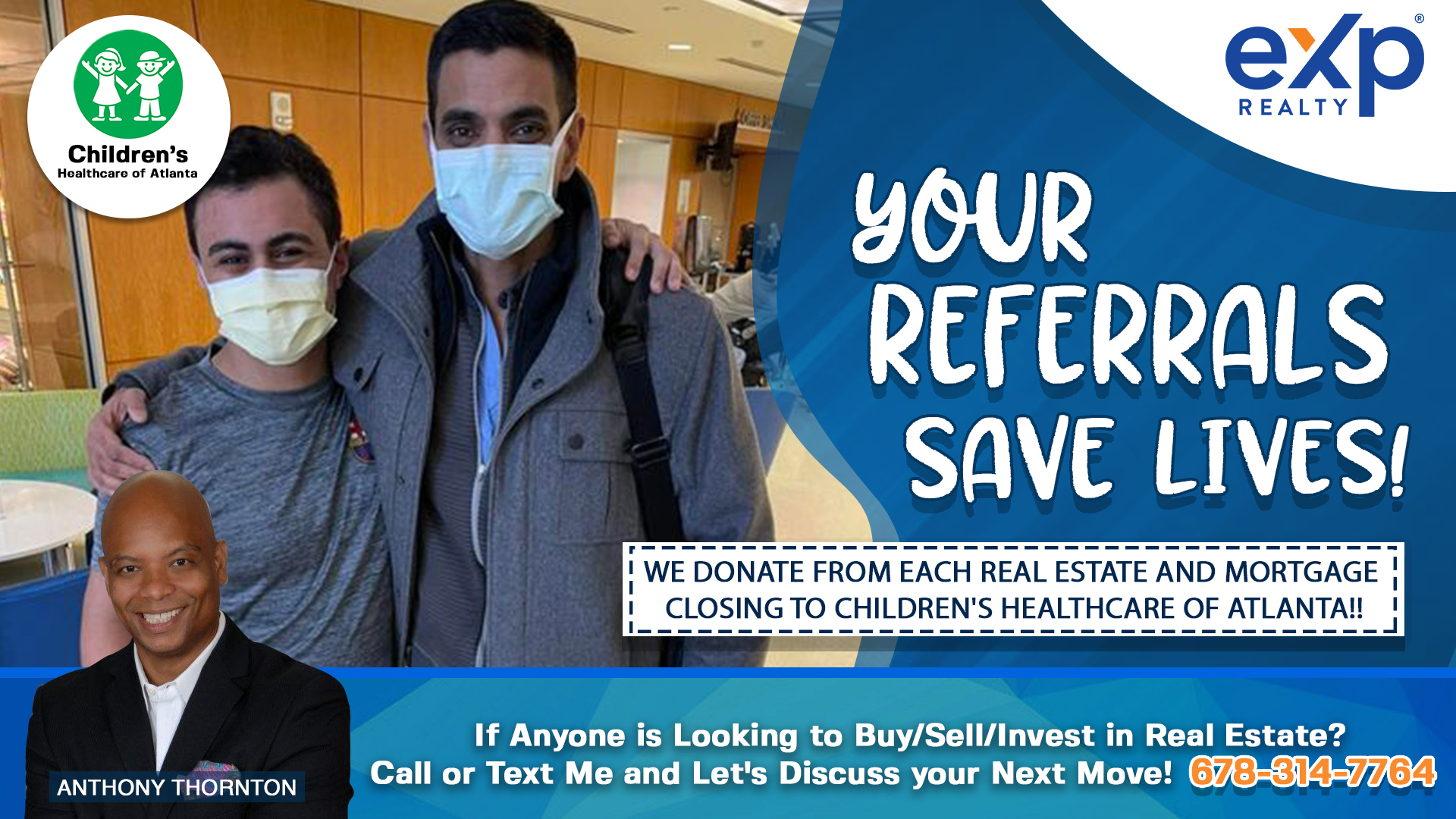 The doctor-patient bond doesn't get much stronger than this. Since undergoing surgery to remove two brain tumors six months ago, Oscar has thrived—only needing to visit his care teams for the occasional routine check-up. When the 17-year-old stepped through our doors for a recent appointment, he immediately locked eyes with Dr. Brahma—the neurosurgeon that saved his life—and the two embraced in a powerful hug.
Children's Healthcare of Atlanta work together to provide the best possible care to the kids we serve. We also take care of each other. Children's offers a variety of resources and programs to support employees professionally and personally, which is one of the many reasons we have been recognized as a Fortune 100 Best Place to Work, a Best Place for Working Mothers, and as a top employer for diversity and millennials.


We Donate from Each Real Estate and Mortgage Closing to Children's Healthcare of Atlanta!!! If Anyone is Looking to Buy/Sell/Invest in Real Estate? Call or Text Me and Let's Discuss your Next Move! 678-314-7764